WELCOME TO
BabyTooth Pediatric Dental Practice!
WELCOME TO
BabyTooth Pediatric Dental Practice!
Now accepting new patients. No referral required.
BabyTooth is the pediatric dental practice of Dr. Kari Badwi and her team specializing in dentistry for children at our office in southeast Calgary (Midnapore area), Alberta.
Dr. Kari Badwi (Dr. Kari) is a board-certified Pediatric Dentist and Pediatric Fellow of the Royal College of Dentists of Canada.
Our goal is to create outstanding dental experiences for you and your child. We are here to help you with any questions or concerns you may have. Please feel free to browse through these pages and contact us if you have further inquiries.
Now accepting new patients. No referral required.
TAKE A VIRTUAL OFFICE TOUR
TAKE A VIRTUAL OFFICE TOUR
Meet Our Warm and Welcoming Team
We are a team of people who love working with kids. Our goal is to make children, and their caregivers, feel comfortable visiting our office. Our warm and welcoming staff, with special training in pediatric dental care, can put your baby, little kid, big kid, or special needs child at ease.
MEET THE TEAM
Pediatric Dental Services
We can bring out your child's best smile.
As a speciality pediatric office, we offer a comprehensive range of specialized dental services.
Pediatric dentistry is different from adult dentistry. The baby teeth  have different form and structure than permanent teeth. And we need to consider when the teeth are going to fall out, as well as how our little patients' mouths are developing and growing.
Dr. Kari tends to be conservative in her approach, aiming to minimize the amount of time your child spends in the dental chair.  She is also a mom herself and can often be heard saying "if this were my child I would…" All children are treated with kindness and compassion.
VIEW ALL SERVICES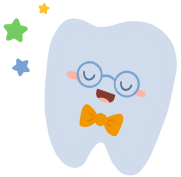 Interested in Becoming a New Patient?
What our patients are saying…
"My seven-year old had some difficult procedures he needed done and we were referred to Dr. Kari. She was one of the only dentists we saw who was confident they could do it with out sedation. Four visits later and we have stayed on for all our dental needs. The staff here is friendly and personable from the front desk to the hygienists to Dr. Kari herself. I just know they care about all of their patients as if they were family. I highly recommend them!"
– GOOGLE REVIEW
CONTACT US
Quick Links
Quick access to the information you need.
Learn About Common Pediatric Dental Concerns
From anesthesia to x-rays, we have reliable information for you.
VIEW DENTAL TOPICS
Are You a Dentist With a Patient to Refer?
Our goal is to collaborate with you to best manage their dental needs.
REFERRING DOCTORS